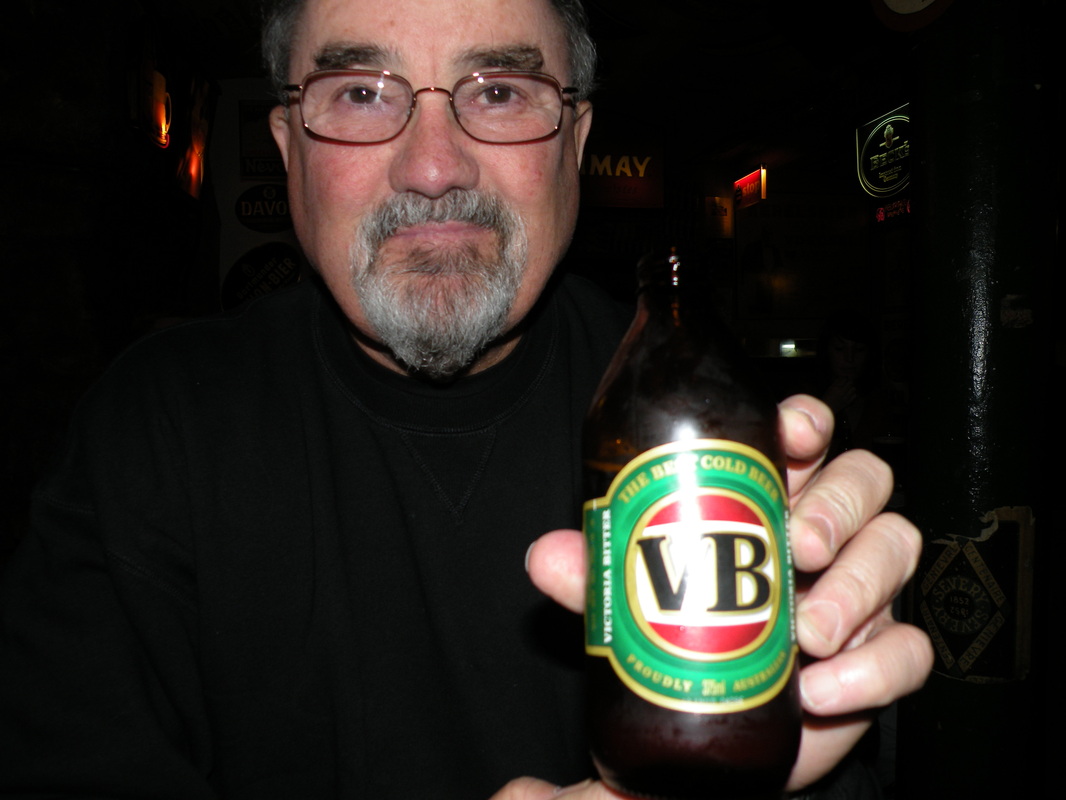 by James Taylor
I love being in old places such as castles, palaces, cathedrals, churches, and old towns in general that have a rich history and I also really love a good pub. So whenever I travel and have the opportunity to visit a first-class pub that also happens to be old I get to feeling like a kid on Christmas morning.
If you're thinking that I'm going to write about some old pubs that I've been fortunate enough to have dropped in on you'd be right. I'm happy to say that I've drank some very good pints in the oldest brew pub in Australia and in the oldest pub in Ireland in addition to partaking in some good pints in many other old pubs, and some not so old, in these and other countries.
While in Australia during a great month long trip with my wife, Susan, my brother and his wife, we stayed in Sydney for several days and were lucky enough to stumble onto the
Lord Nelson Brewery Hotel
. In actuality I knew about this place long before beginning our trip but I didn't mention it to Susan at that time. The bar is on the first floor of the building which is located on a corner lot and the hotel is located on the second and third floors. The hotel is the oldest continually licensed hotel in Australia and is home to Australia's oldest brew pub. As a group we sat at a table near one of the two large windows in this charming pub but I couldn't help myself from walking up to the bar and standing there while I drank a beer. I could have lingered in this pub for many hours but there were sights to be seen and other pubs to be visited.
A couple of years later during a two and a half week trip to Ireland Susan and I visited a good number of pubs all over the Emerald Isle. Many of these pubs could be called old but the
Brazen Head
in Dublin was by far the oldest pub we visited and it is officially the oldest pub in Ireland dating back to 1198. It's unclear as to how much of the original 11th century coach house is still intact but that doesn't take away from the fact that it is a very very old pub. While sitting at the bar in this pub my mind wandered, thinking about all the intrigue that must have taken place over the centuries right where I was sitting. I actually think that my Guinness tasted even better due to these provocative thoughts. While in Dublin we visited a number of pubs but the one, other than the Brazen Head, that readily comes to mind is
O'Donoghue's
which is near the Shelbourne Hotel where we stayed while visiting that great city. O'Donoghue's character has a split-personality in that it's a very pleasant pub to have a quite pint during the day and then at night it becomes a very lively crowded place with exceptional live traditional Irish music.
There are so many great pubs in Ireland but it is not my intention talk about all of the ones I was fortunate enough to visit, but I must say something about the
Gravity Bar
. When people think about an Irish beer generally the first thing they think about is Guinness Stout and I don't believe there is a finer place to partake in that dark brew than the Gravity Bar at the Guinness brewery in Dublin. The bar is the top floor of a rather tall building which provides for spectacular views of the city. Susan thought that it was very nice of the brewery to give us each a pint of Guinness upon arrival at the bar. But then I had to remind her that we paid 15 pounds each to enter the Guinness complex which enabled us to reach the bar therefore these beers cost us about $22.00 each!
On another trip, while in Belgium during a week and a half visit, we stayed in Brussels at the Hotel Metropole which was less than a ten minute walk to the Grand Place which is considered to be the most important tourist destination in Brussels. I bring this up because the next pub that I will be talking about is less than a five minute walk from this beautiful square and as a beer aficionado I think that this pub warrants more recognition. The
Delirium Café
is not an old pub however it is unique as it is noted in the Guinness Book of Records for having the most varieties of beer commercially available. This record was documented in September 2004 and the number of available beers was 2004 and currently the café is claiming that they now have 2400 beers. If you're planning on going to the café in the evening or at night you better plan on standing the entire time and you will have virtually no private space (you know, it's that immediate area around you that you don't want invaded by others). So if you really want to sit and enjoy a couple of beers picked from the phone book size beer list go in the early afternoon during a weekday. We tried once in the evening and ended up walking out due to the crowd and I mean a really large crowd and the cloud of cigarette smoke. The following day we went earlier and Susan sat at a table while I went to the bar to ask if they had a VB (Victoria Bitter). VB is an Australian beer and it happens to be one of my favorites and it is not sold in the US. The bartender indicated, via a head nod, that they had it and then he disappeared through a door before returning less than 20 seconds later with two VB bottles. I was happy!
About a month before Christmas last year we took a trip to London and were impressed with the colorful Christmas decorations in many of the pubs. And by now you know that I was working hard to find and visit the oldest pub in town and we were steered to the
Ye Olde Cheshire Cheese
on Fleet Street. We found Fleet Street to be home to several good old pubs and we visited a few of them including Ye Olde Cheshire Cheese. This pub was but one of several claiming to be the oldest pub in London and Susan wouldn't allow me to use all of our time in London to continue my quest to drink a pint in each of these pubs that claimed to be the oldest. Ye Olde Cheshire Cheese has a rich history which includes having Mark Twain, Charles Dickens, Alfred Tennyson, Sir Arthur Conan Doyle and other distinguished persons as former patrons. The pub is divided into several rooms and the room that was most intriguing had a very small dark timbered bar area which was crowded so we stood and drank a pint before leaving to explore the city.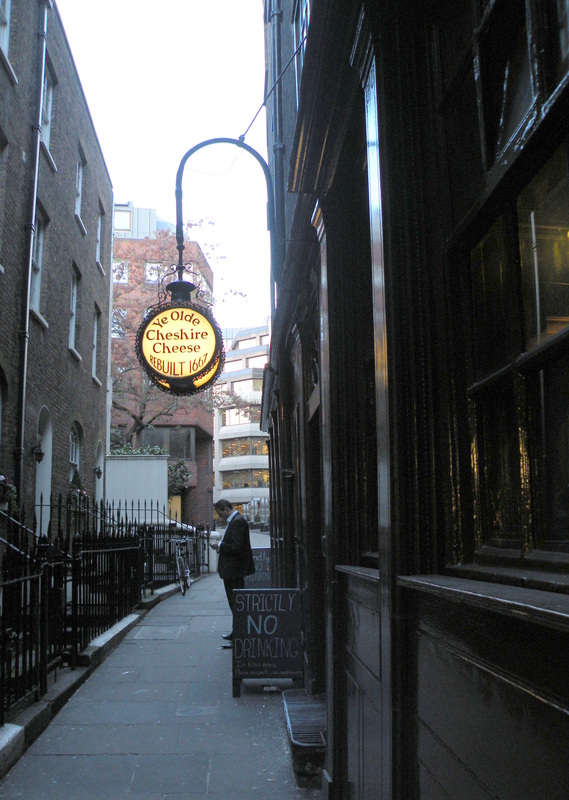 Several years earlier during a three week driving trip through the Czech Republic, Austria and Germany we dropped in on a number of old and interesting pubs including The
U Kostela
Restaurant in Prague and The Twelve Apostle's Cellar in Vienna.
The U Kostela is the first place that I ever drank a draft Budvar. The bar is not remarkable except that it has some age on it. The oldest part of building was built during the 13th century when a section of the building formed part of the fortifications of the town. It has been owned by a monastery, then in 1436 it became the town hall and over the centuries it has been destroyed more than once and during the 1800s it became an inn and then a restaurant.
Budvar is an excellent Czech lager but due to trademark disputes (the bottle label is quite similar to the Budweiser label) it cannot be sold in the US as Budvar. Here it is sold as Czechvar and I don't think you can get it as draft. I drank a couple of bottles of Budvar a year earlier that a friend gave me and I really enjoyed the beer but upon drinking my first draft Budvar in the U Kostela it joined the ranks of my top ten beers.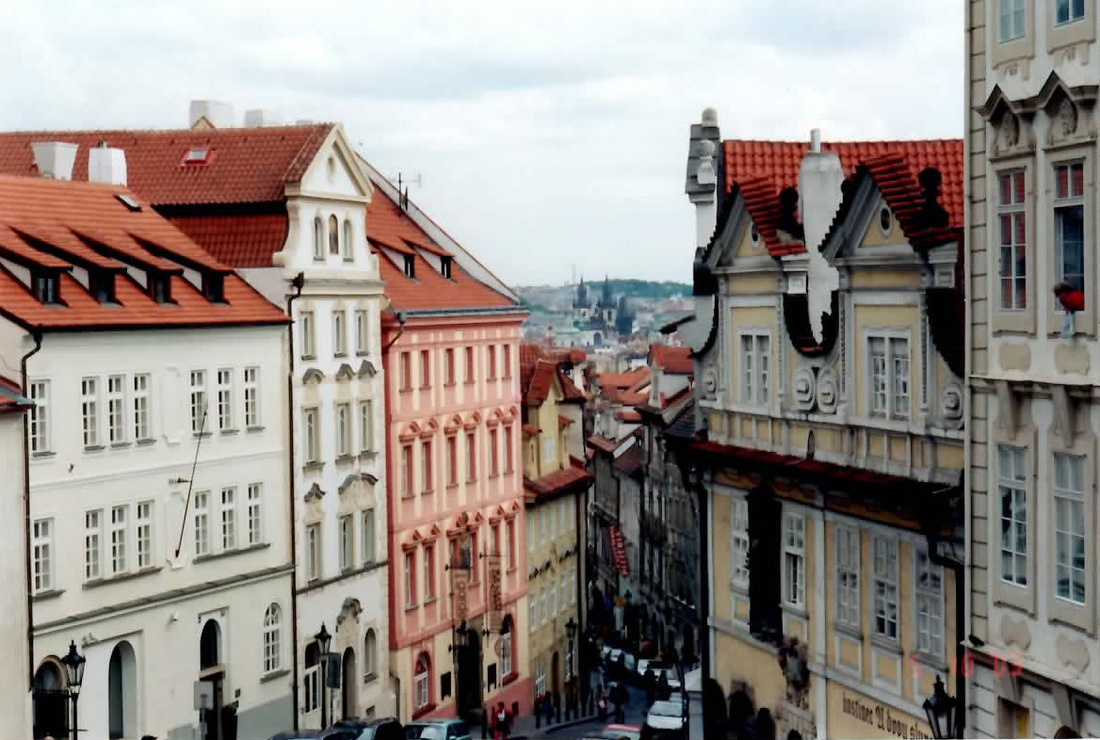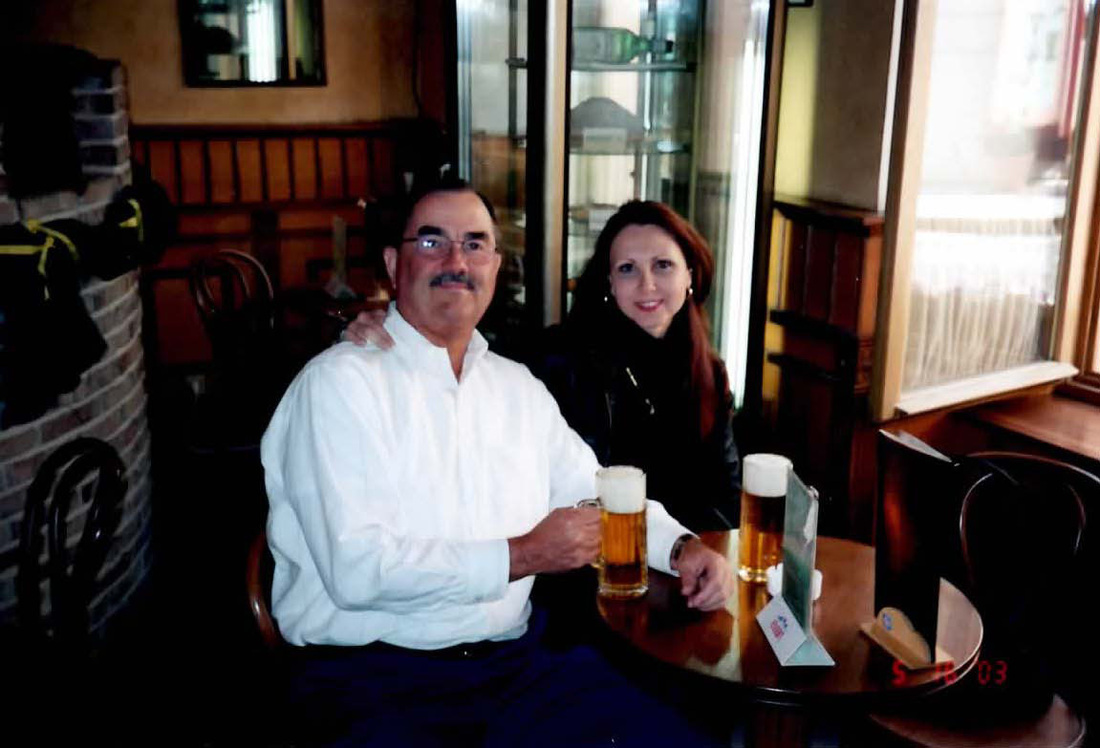 In Vienna we visited
The Twelve Apostles Cellar
which is located in three successively lower Romanesque vaulted basements beneath a baroque building a short walk from St. Stephens Cathedral. These lower levels were constructed in the 1100's and contain a restaurant and a pub. In my opinion the most impressive area is lowest level which has vaulted ceilings and beautiful old exposed brick. The upper levels are usually occupied by diners while the lowest level is normally visited by people looking for a drink and a light snack.
I could go on writing about great pubs but if I do it will have to be in a future article as Susan is telling me this one is already too long.