by James Taylor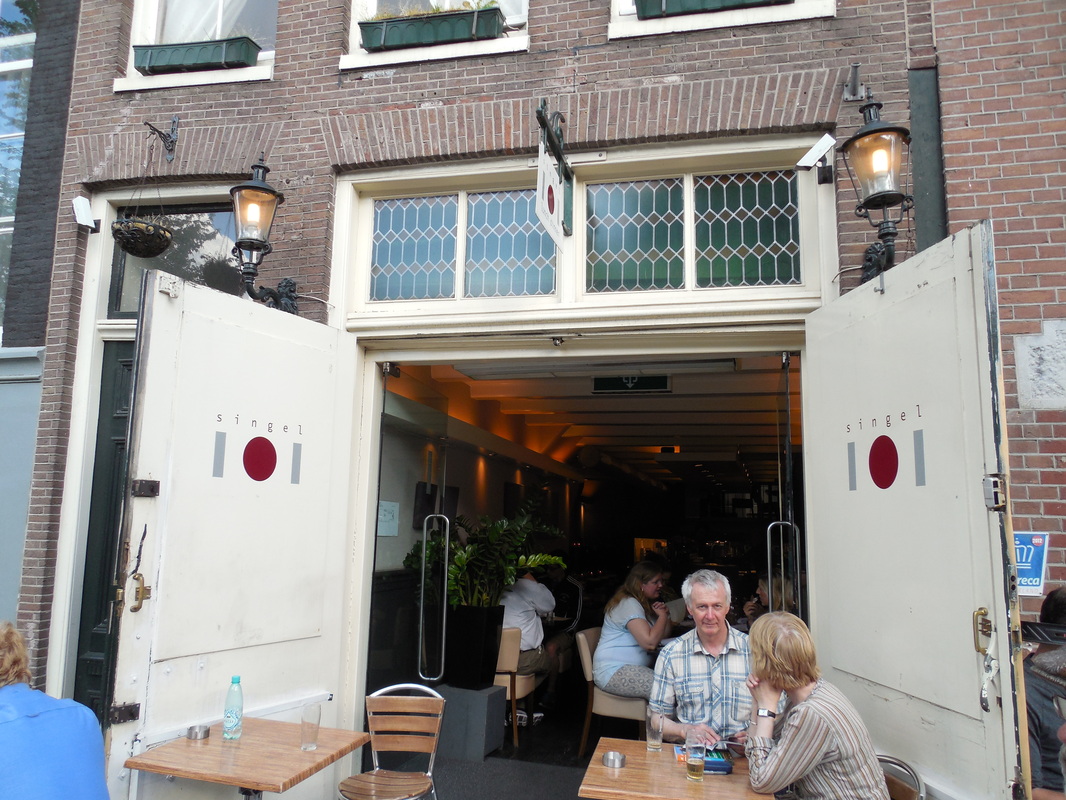 While walking along a canal in Amsterdam, we spotted the big white open doors of
Singel 101
, and I remembered that while researching Amsterdam's eateries during the planning phase of our trip, that I saw this restaurant was rated extremely high by Trip Advisor. As luck would have it, among the few tables that made up their outside seating area, there were two chairs and a small table that were not occupied and seemed to be pleading with us to sit. So we settled down to people and canal watch as we sipped glasses of wine and beer. The restaurant is located on one of more up-scale canals, so the foot traffic was a little more local and it was lovely to avoid the hordes of tourists.
As we watched other people being served what looked like some amazing food, we decided we needed to order a couple of appetizers, so we ordered two to share. We decided upon the duck medallions and the tomato appetizer, an amazing variety of assorted tomatoes in all shapes and sizes. While they sounded delicious, we were so surprised when they were delivered and were absolutely the most delicate and beautiful appetizer plates we have ever seen. Better than that, they tasted fabulous!
Unfortunately, we were so engrossed in eating our food; we forgot to take pictures so we are using photos from Trip advisor to show you how beautiful their food really is!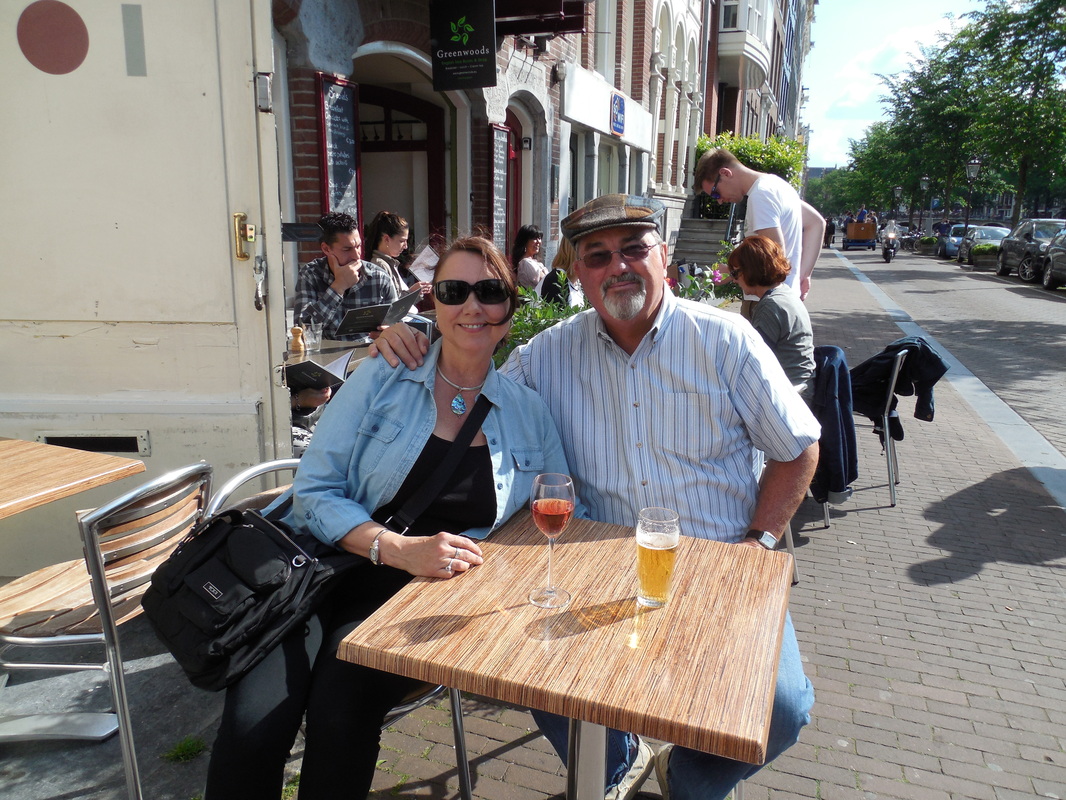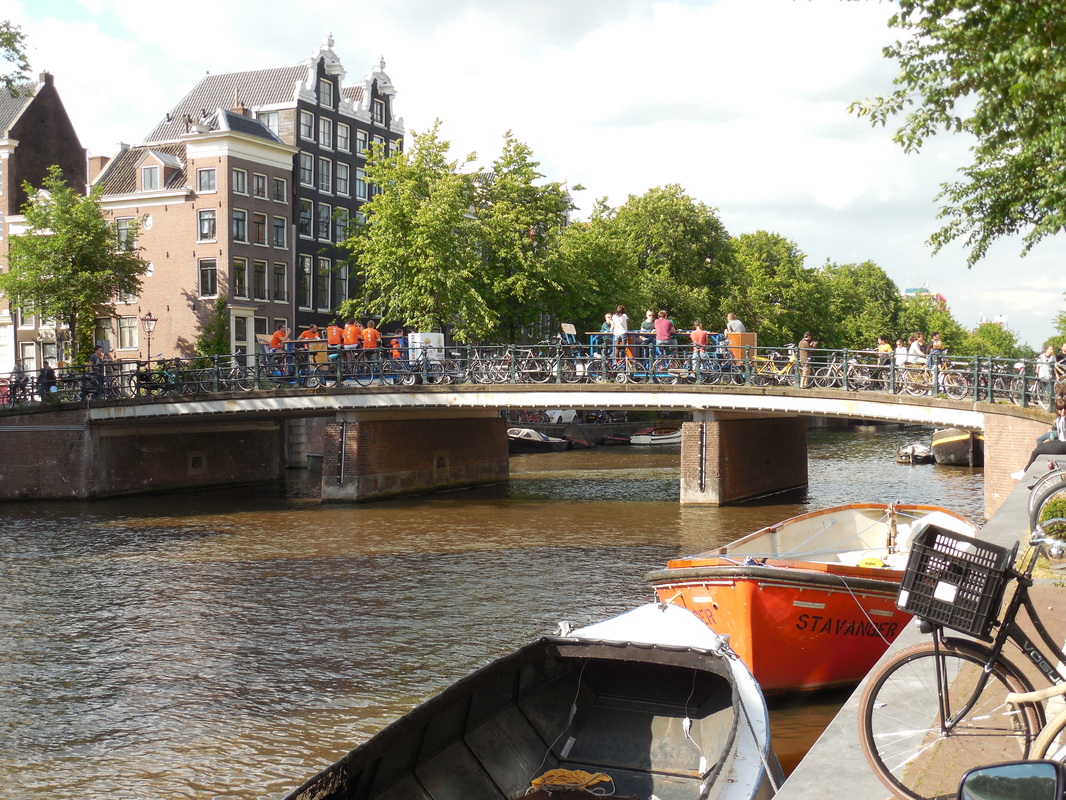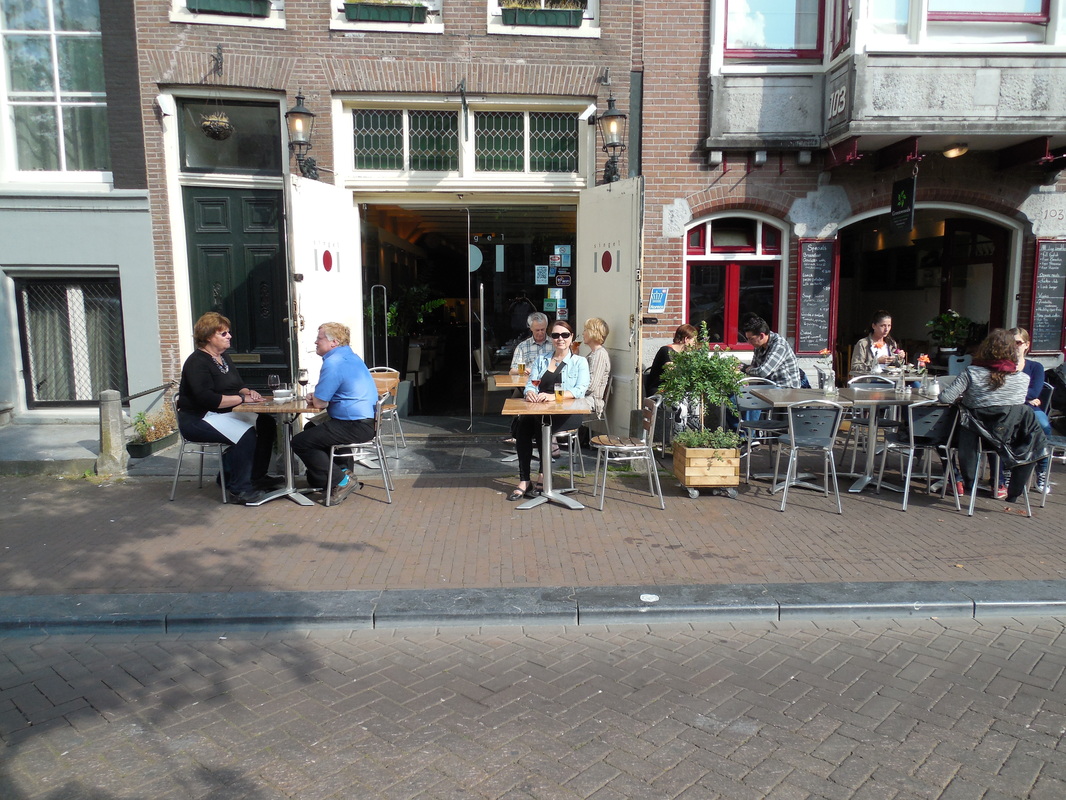 The 2 Photos above provided by Trip Advisor