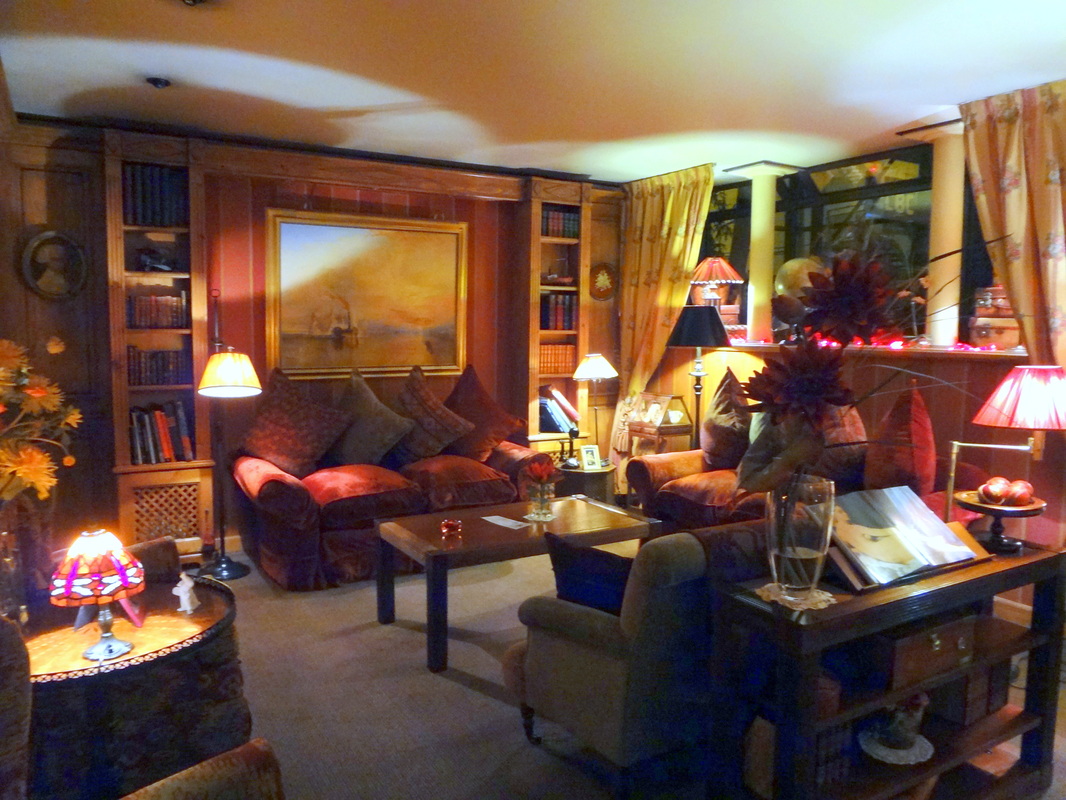 We arrived in Paris on a Friday ready to explore the Loire Valley Chateaux. But first we were going to stay in Paris for two days before picking up our rental car at the Orly Airport and heading south. We had a reservation at the
Hotel Britannique
located on the right bank of the Seine in an area called Chatelet within an easy 12-15 walk to the Notre Dame Cathedral. The location also provided us with easy access to many shops and cafes that are within a 2-5 minute walk from the hotel.
The hotel's façade was undergoing significant maintenance and was covered by scaffolding and a protective covering which totally hid the outer shell of the front of the hotel except for the first floor at street level. We were made aware of this prior to check-in and decided to stay anyway due to the terrific location. Our junior suite was on the third floor and was facing the front of the hotel and I'm sure that it normally had a terrific view of the small street and cafes in front of the hotel but with the scaffolding and cover in place our view was totally blocked. On the good side, we were given a discount due to the inconvenience of this situation. The room had three very tall double windows (almost floor to ceiling) that opened to the street below. But let us not forget the view was totally blocked due the ongoing maintenance however; one can dream. The good thing is that there was no work being conducted while we were in the room and the room was relatively quiet. The room was clean and the furnishings were well maintained and the bed was comfortable but then I was so tired from our long trip that I could have fallen asleep draped over a clothesline.
I would not have a problem recommending this hotel to anyone but there are so many hotels in Paris and you should do your own research to decide in which area of Paris that you would like to stay and how much money that you are willing to spend for a room.