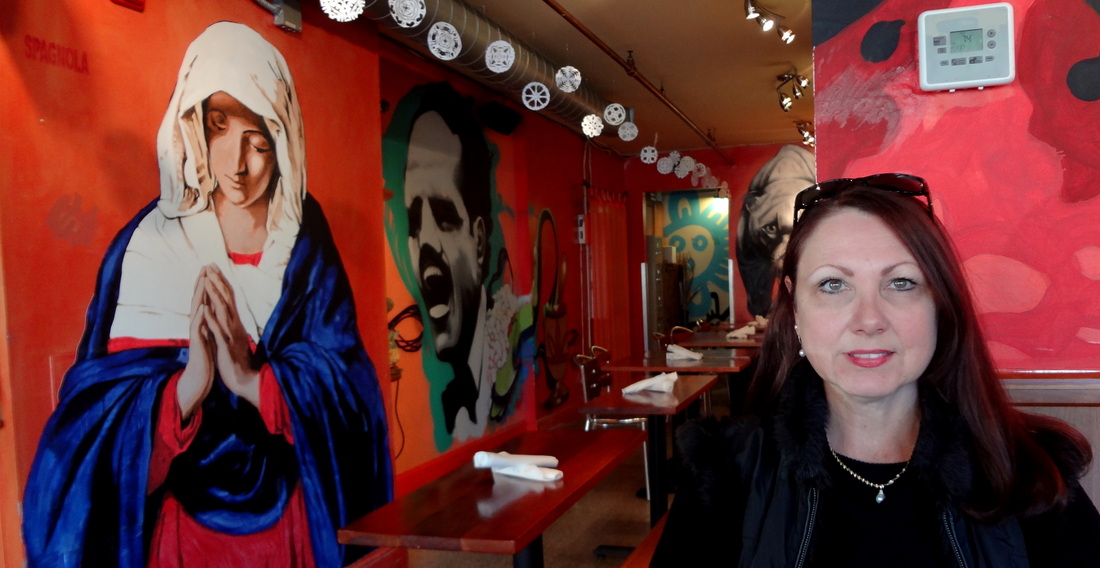 If you like Latin American fare and you're in the Asheville area don't pass up the
Chorizo
restaurant located at the Grove Arcade. This is one of three restaurants (the other two are Salsas and Modesto) in Asheville owned by the famed chef, Hector Diaz a native of Puerto Rico. Diaz has even purchased a local farm to grow produce and animal products to ensure fresh ingredients at his restaurants.
Chorizo's interior is very colorful, comfortable and the great appetizing smells hit you as soon as you enter the door. There is also an outdoor seating area that is great for people watching. However, my wife and I opted to sit inside after entering to check the place out. The first whiff upon entering had me convinced that inside is where I wanted to be.
I have always liked fajitas and I've eaten some very good ones over the years but I truly believe that the one that I was served that day was the best I've ever eaten. It was a chicken and chorizo fajita served with grilled onions, peppers, mushrooms, and julienne carrots in the most savory sauce you could ask for. The dish also included corn tortillas, rice, beans, pico de gallo and an avocado cucumber sauce. As you can see I was really impressed with the food but I cannot end this review without mentioning how good their specialty drinks are. The mojito that I drank that day was as good as any that I have had in Central America, the Caribbean and Spain and I've had a few.