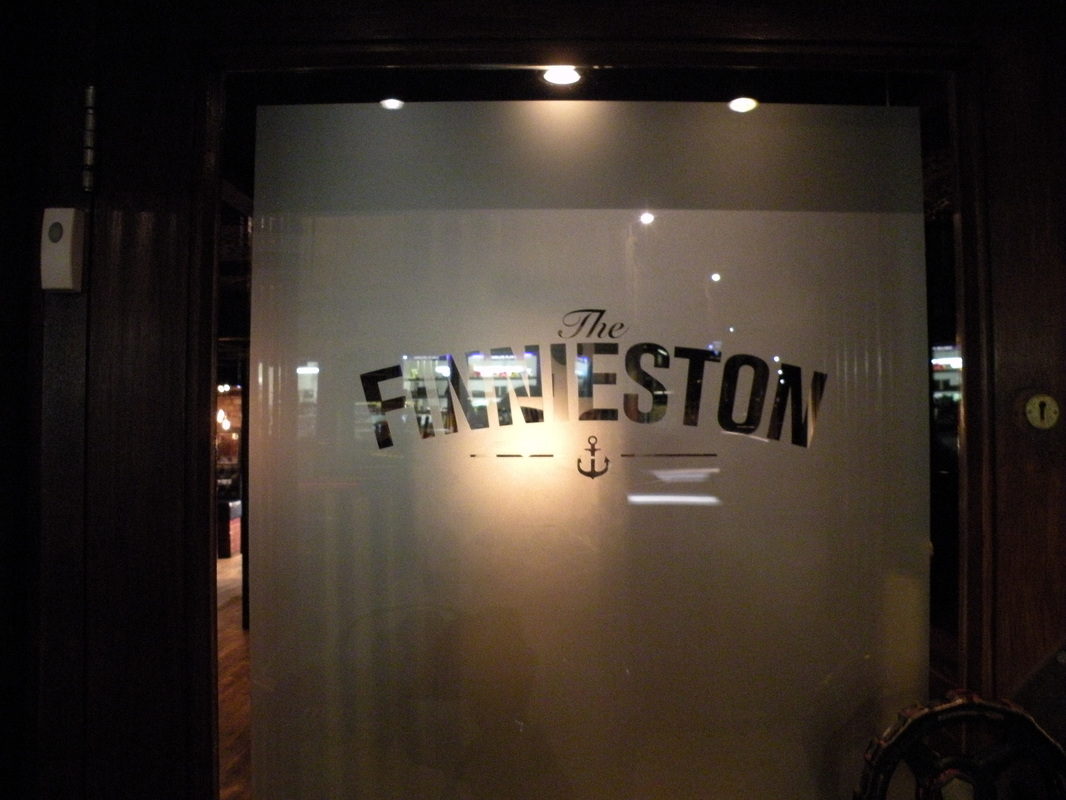 While staying in the Grand Central Hotel in Glasgow the bartender in the hotel's Champagne Central Bar told us about a local restaurant that was considered to be very good and which also just happened to be owned by a friend of his. The name of the restaurant was
The Finnieston
and he described it as a seafood restaurant that was also known for its game and meat. Well, we decided to take a chance and took a taxi for the three mile ride to the restaurant and upon entering Susan immediately fell in love with the perfectly dimly lighted and charming old world interior. The hostess walked us past the small appealing bar to the furthest table in the cozy front room which was right next to the large stone fireplace. It was a chilly evening and the heat from the fire was welcoming.
We were impressed with the selection of red and white wines and the champagnes on the menu and there were a good many of those choices that could be purchased by the glass or bottle. The menu was abundant on seafood including delicious sounding dishes such as Potted Organic Shetland Salmon, Blue Shell Shetland Mussels, Lemon Sole Veronique, Monkfish Cheek, Red Gurnard En Papillote and more. However, we were both just getting over a bug that taken us out of action and kept us in bed for a couple of days so we were looking for something that we could trust like a steak. We both ordered the Cairnhill Farms 28 Day Mature Scotch Beef Rump Steak prepared with sautéed wild mushrooms, roasted vine tomatoes, rosemary and smoked garlic butter and served with fries and washed it down with a nice glass of cabernet. We both agreed that the steak was one of the most delicious servings of beef that we could remember eating.
We highly recommend The Finnieston to anyone who appreciates a well prepared and scrumptious meal.